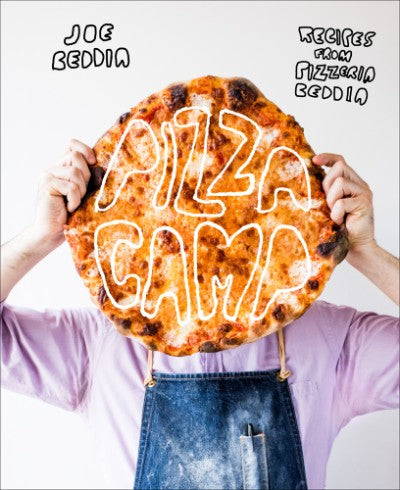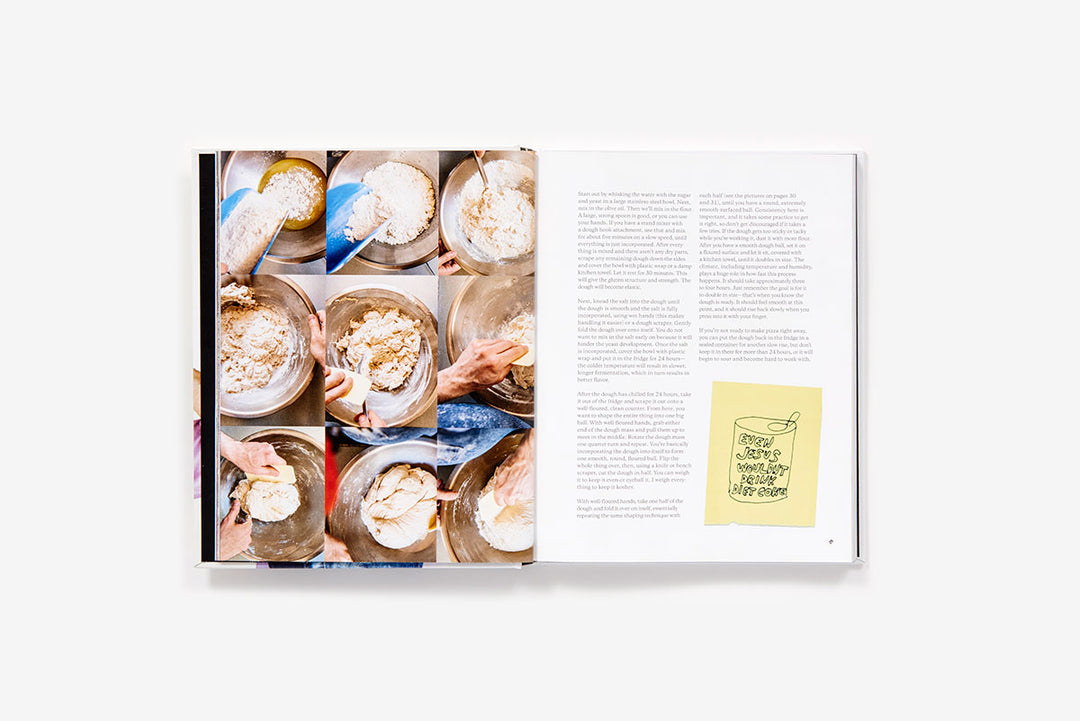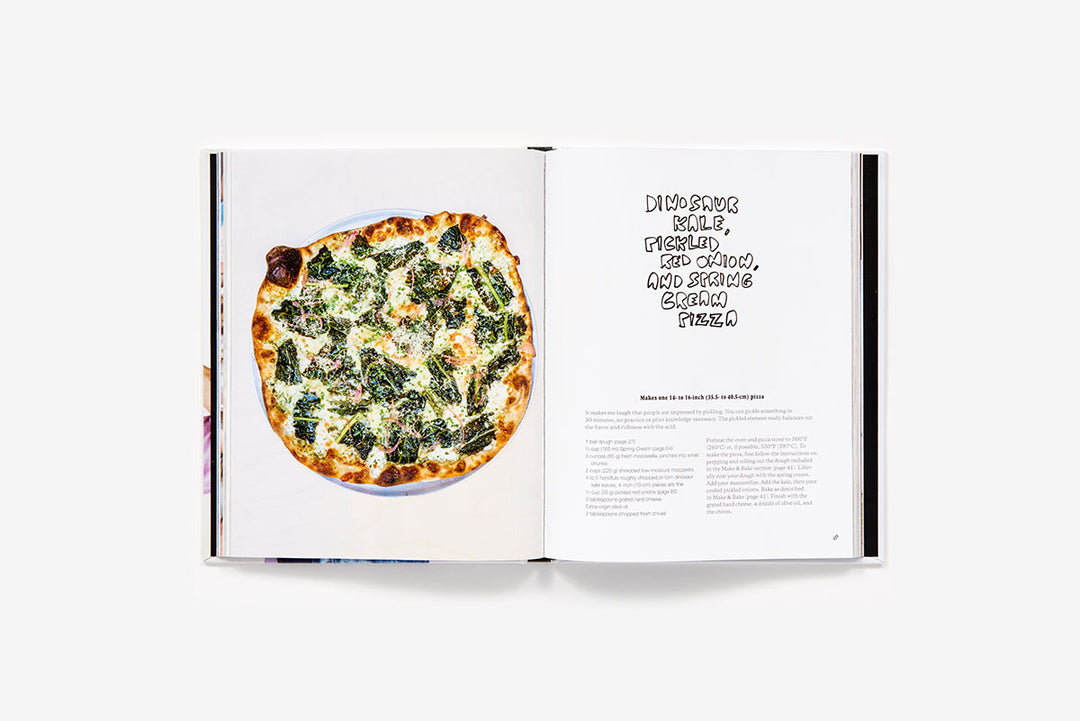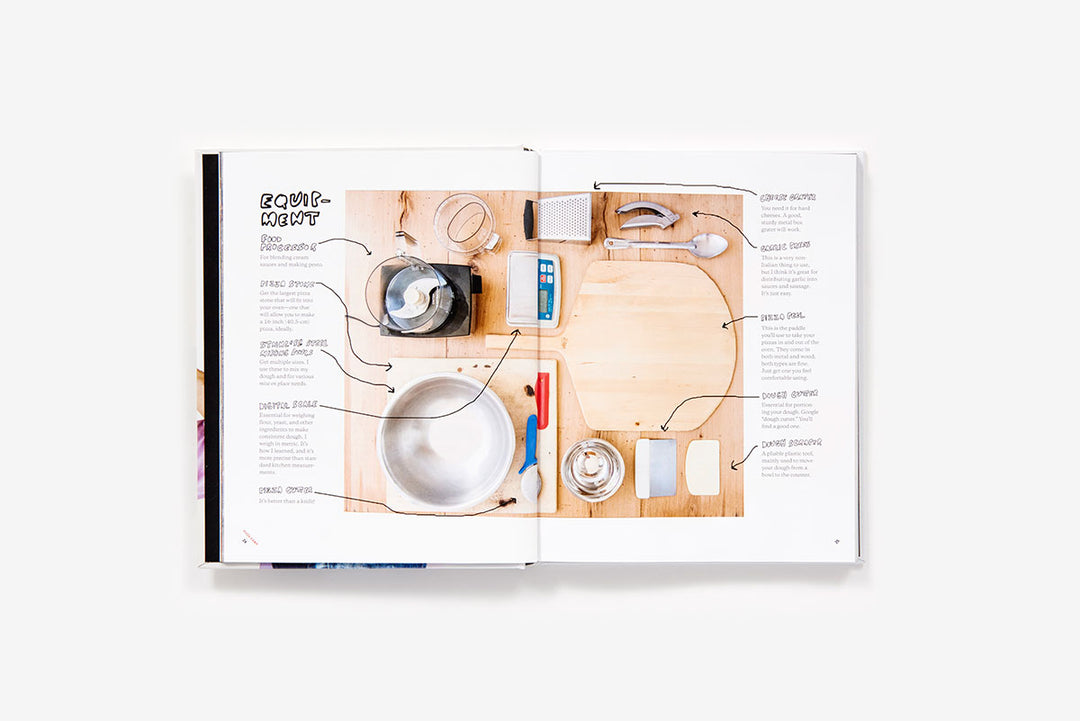 Pizza Camp
---
"One thing is very clear when it comes to the kitchen spirit sitting on your shoulder: You want that spirit to speak with authority. Joe Beddia, owner of Philadelphia's Pizzeria Beddia, a perennial entry in whatever 'Best Pizza in America' story is showing up in your Facebook feed, has no problem on that front." —New York Times
Pizza Camp is the ultimate guide to achieving pizza nirvana at home, from the chef who is making what Bon Appetit magazine calls "the best pizza in America."
Joe Beddia's pizza is old school—it's all about the dough, the sauce, and the cheese. And after perfecting his pie-making craft at Pizzeria Beddia in Philadelphia, he's offering his methods and recipes in a cookbook that's anything but old school.
Beginning with sauce, cheese, and baking basics, Beddia takes pizza lovers through the pizza-making process, teaching the foundation for making perfectly crisp, satisfyingly chewy, dangerously addictive pies at home.
With more than 50 iconic and new recipes, Pizza Camp delivers everything you'll need to make unforgettable and inventive pizza, stromboli, hoagies, and more (because even the most die-hard pizza lovers can't eat pizza every day), with plenty of vegetarian options. In this book you will find pizza combinations that have gained his pizzeria a cult following, alongside brand-new recipes like:
Dinosaur Kale, Pickled Red Onion, and Spring Cream Pizza
Bintje Potato with Cream and Rosemary
Collard Greens with Bacon and Cream
Roasted Corn with Heirloom Cherry Tomato and Basil
Breakfast Pizza with Cream, Spinach, Bacon, and Eggs
And dozens more!
Designed by Walter Green, art director of Lucky Peach, and packed with drawings, neighborhood photos, and lots of humor, Pizza Camp is a novel approach to homemade pizza.
---
Low stock - 2 items left

Inventory on the way
Please allow 2-4 business days for us to prepare your order. You will receive a shipping notification via e-mail once your order has been shipped.
Exchange + Return Policy
Returns are available for store credit or exchange only. Returns/exchanges are accepted within 14 days of delivery date. Items must be returned unopened/unused and in their original packaging. To return an item, follow the directions below:
email info@frankshopwp.com

 

with your inquiry to receive a return authorization number.
Returns/exchanges will NOT be accepted on any skincare/beauty, fragrance, personalized items, furniture, one of a kind art, personal hygiene items, or anything from the sale collection.
Returning an item is at your own risk. You must ensure that the item is adequately packaged and, at your option and cost, insured. We are not liable for damage caused by inadequate packaging by you or if the item is damaged or lost while being returned to us. Items that are damaged when we receive them will not be eligible for refund.
Processing an Exchange or Return
A store credit or exchange will be issued once we have received your returned items. Any items that are damaged when we receive them are not eligible for exchange/store credit. Returns/exchanges do not include any shipping or handling charges, except in the case of faulty or damaged items. Your store credit will be issued and emailed upon return approval.  
Damaged Items 
For items that have been damaged in transit please email info@frankshopwp.com and include pictures of the damage, and pictures of the shipping box help as well. Once we receive your email, we'll determine next steps. Emails for damages MUST be received within 10 days of delivery date.  Anything received later than that will not be eligible for exchange or refund.
Late Returns
Any item returned after 14 days from order date is not eligible for exchange/store credit. Holiday returns and exchanges will be accepted for exchange through the month of January.
Items Not Eligible for Exchange or Return
Please note that we do not accept returns of art, rugs, furniture, personal hygiene items, lighting, food, special order, any personalized or custom-made products, final sale merchandise, or products that are specified as non-returnable in its description. Returns are NOT accepted on any sale collection purchases.